Fan-Generated Content
Miscellaneous weirdness.
ARTWORK
Fans offer their take on characters from The Maxx. Non-Maxx art also welcome!



WRITING
Twisted poetry and prose.



OTHER
Miscellaneous weirdness.
"Homemade Maxx costume"
by Robert Santiago, 1995
(Originally posted at xta's world, 1995; photos submitted by xta)
[Webmaster's note: These pics originally appeared online at xta's world, probably sometime in 1995. When I was checking for broken links, I noticed that the pics were gone, although xta still had a site going. I sent her a mail and she gave me permission to post the pics here. Thanks a bunch!]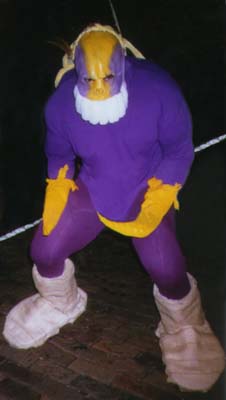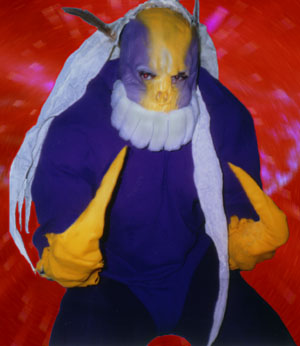 is ™ and © Sam Kieth.
Dwellers of the Outback created and maintained by Chris Caughey.